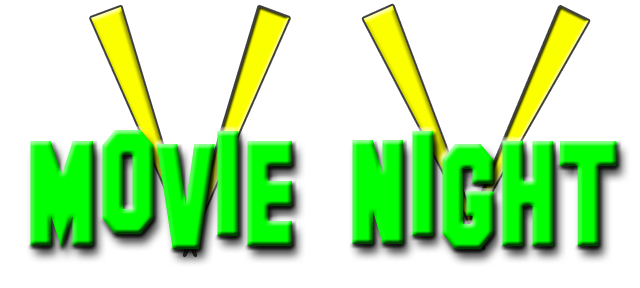 Outdoor Movies & Movie screen rentals
It's Movie Night at your place. Entertain your guests with a movie on the lawn or poolside.
We use our digital sound system (2 top speakers and a subwoofer) paired with a 5k lumen HD projector and a Blu-Ray Disc Player to bring a rich and immersive movie going experience. Our staff are there to setup, monitor, and tear down the equipment.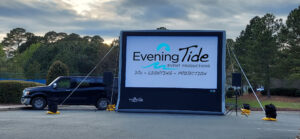 $450 for our standard size screen with a 19ft diagonal viewing area and sound system.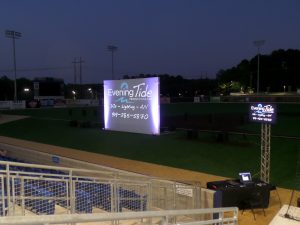 Meet our mega screen!
$950 for our Mega 23ft x 16ft screen with a 310″ viewing area.
This includes a larger sound system for a larger crowd.
We offer concessions!
We do offer concessions; residents pay at the stand in cash, use tickets for food which are charged back to management, or management pays an all-inclusive fee.
Or all-inclusive covers residents to come and grab as they please.
Waters with coolers and ice (4 cases of 8oz waters) $60
Sodas and juice are an additional $10 a case
Popcorn All-you-can-eat $150 (popping starts 30 min before the movie and ends 15 minutes before the end)
Candy assortment $175 (full size bars and bags)
Residents pay at the stand.
Popcorn is $1 bag
Assorted candy concessions (Snickers, Starburst, Skittles, KitKat, etc) are $1an item (full size bars and bags)
Water, soda, and juice are $1
Tickets for the food.
Waters are .50 per ticket with a $35 minimum.
Sodas and juices are $1 per ticket with a $50 minimum.
Popcorn is $1 per ticket with a $75 minimum
Candy is $1 per ticket with a $50 minimum. (full size bars and bags).
Please be aware that this is a rental service only and we do not obtain the movie license. This is the responsibility of the property owner/manager. At home/private viewings are exempt.
Please visit these websites to find more information about movie licensing.
https://www.criterionpicusa.com
Evening Tide Productions
Kyle "DJ Speck" Gauthier
Holly Springs, NC
919-285-5870